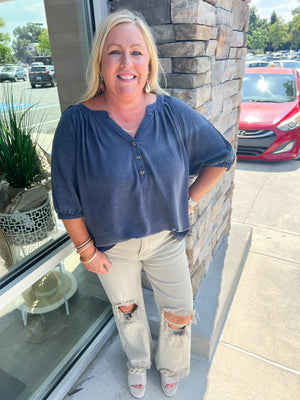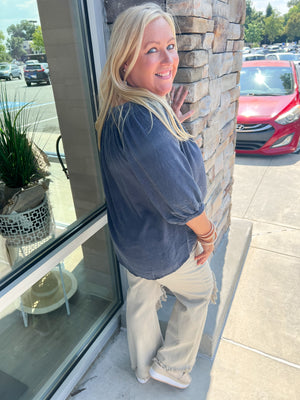 Clever Moment Pin-Tuck Top
This Clever Moment Pin-Tuck Top is the perfect blend of style and comfort. Made of a mineral wash fabric, it features a pin-tuck hem that'll show off your playful side. And it even comes in a navy blue version which can be paired with khaki or white bottoms!
Crystal is wearing a size large for this top and has it paired with our "The Jessie High-Rise Knee Distressed Pants-Sand"!!