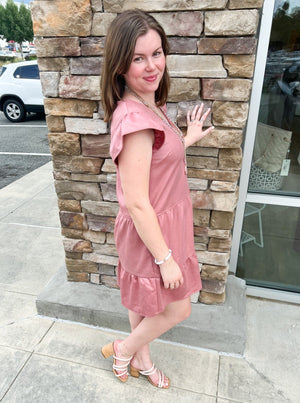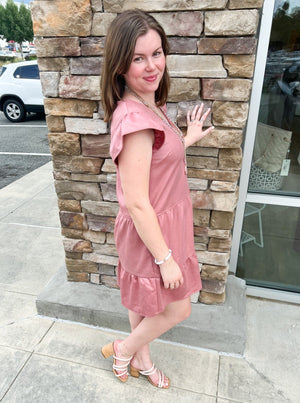 Winning Attitude V-Neck Tiered Dress
The Winning Attitude V-Neck Tiered Dress will have you looking like the victor! Flaunt your style with its deep V neck and ruffle sleeves, and wow them at the party with the dress' tiered silhouette. Better yet, this dress comes in this soft and chic suede material and in a hot shade of pink! Get ready to own the night - with dynamite style!
Jamie wore a size small for this dress and paired it with our "Dreamy Ivory Patent Heels" and accessorized it with our TOP SELLER "Long Beaded Wrap Necklace with Stone Drop Pendant-Pink"!!